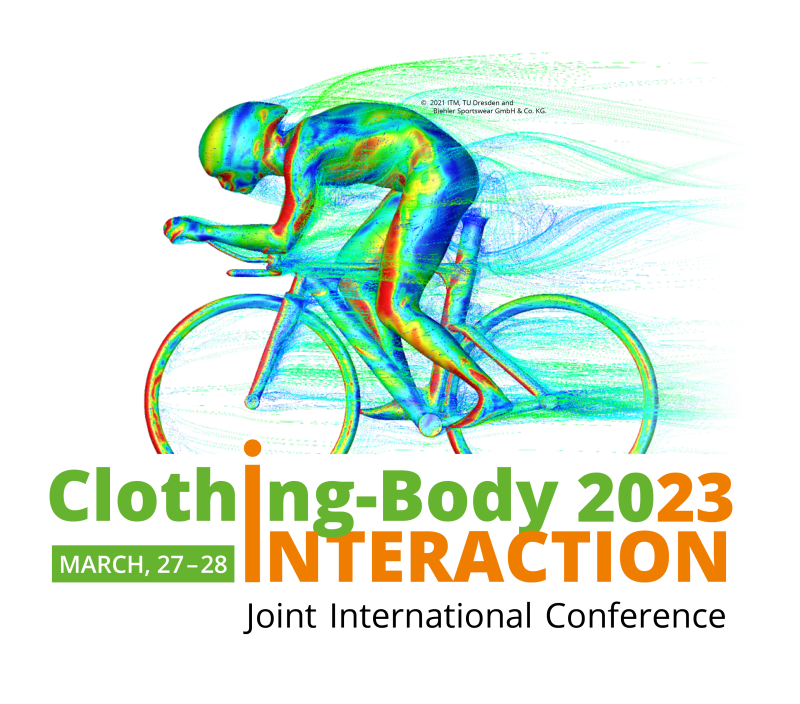 Conference
The Second Joint International Conference Clothing-Body Interaction 2023 is organized by the teams of Prof. Dr.-Ing. habil. Yordan Kyosev, Chair of Assembly Technology for Textile Products, ITM, TU Dresden, Germany; Prof. Dr. Lukas Capek, Department of the Technologies and Structures, Technical University Liberec and Regional Hospital in Liberec, Czech Republic and the team of Instituto de Biomécanica (IBV), Universitat Politècnica de València, VALENCIA, Spain.


The conference is planned as LIVE event in Berlin, in the Hurricane Factory . Online streaming for pure online participants will be possible.
It aims to provide a platform for the exchange between the researchers and industrials in the area of the complex interactions between the human body and clothing.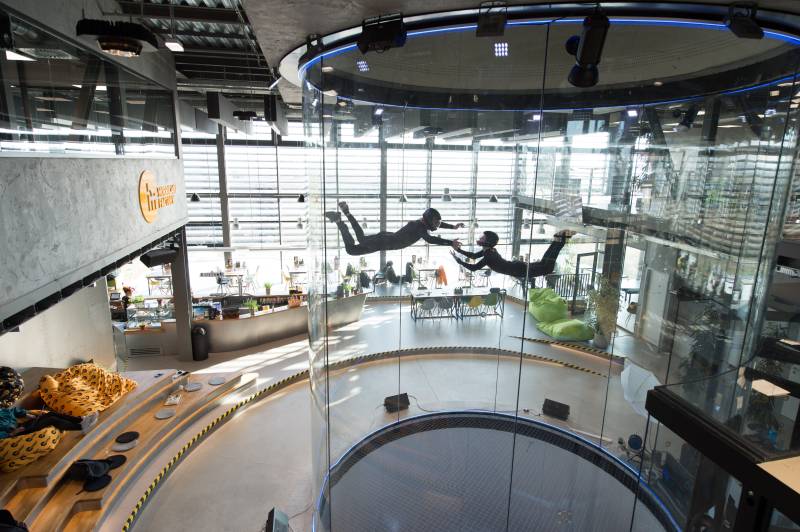 The engineering development of textile products requires application of interdisciplinary approaches in order to satisfy the high requirements in several areas. The deep analysis of a "standard topic" like the comfort of daily clothing requires knowledge and consideration of heat and moisture transfer, body metabolism, air gap between body and clothing, body deformations during the motion, moisture absorbtion of the textile layers. For functional clothing, additional interactions of acting mechanical, chemical or other forces are coming. The conference provides unique platform for exchange between the leading experts, researchers and companies in the areas of these interactions.
Exhibitors and Spornsors
Topics
Welcome are research papers and industrial presentations in the areas of:
Biomechanics, rigging, kinematic models

3D & 4D body scanning and analysis

Mechanical clothing-body interaction, FEM models and simulations, softbody techniques

Thermal and moisture clothing-body interaction

Personal protection equipment

Forensic biomechanics, damages in clothing and body

Other related to the interaction between the clothing and human body topics
The event is supported by the Czech Society of Biomechanics and the publications by the Saxonia State and University Library (SLUB). Fulltexts paper will be published after peer review process in leading journals in the area.
Keynote Speakers
Dr Simeon Gill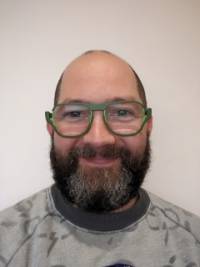 Exploring Open source solutions to bespoke pattern construction to support pattern engineering
Fashion Business Technology,Department of Materials, Univerity of Manchester,United Kingdom
Dr Simeon Gill leads on research applying technology to support the development of bespoke garments, this includes the development of body to product theories to support engineering products for different end uses. With a focus on open source applications Dr Gill hopes to support SME's in engaging in more sustainable manufacturing and providing opportunities for more creative practices by seeking to reduce time spent on routine operations, like pattern block development. Dr Gill is a lead member of the Apparel Design Engineering group at the University of Manchester: https://bodyscanning.wordpress.com/apparel-design-engineering-group/
Accompanying Events
The three scanning workshops are identical. You can choose one of these.
back link to menu